Dollar Tree Franchise Information
We get this question asked many times in our office from customers nationwide and overseas….. I like Dollar Tree alot, can I own a Dollar Tree Franchise ? the answer is no because Dollar Tree Stores Inc do not franchise out their businesses to independents or to "franchisees" simply because they are a corporation on their own and they only produce or construct their own corporate stores; a bit similar to Walmart (you cannot open a "Walmart" franchise store anywhere in the world as they too are a corporation with corporate owned stores worldwide). Now, due to the popularity of the dollar stores in the USA and worldwide there are many independents (like we call them) or "entrepreneurs" who open up their own dollar store and they name it anyway they want i.e. Dollar Depot, Dollar Smart, Dollar Deals, etc etc. Various dollar store franchise companies have also recently come into the market trying to make money too on this growing retail sector but they are very overpriced if you consider what they offer versus what you can do on your own and pay a fraction of the price.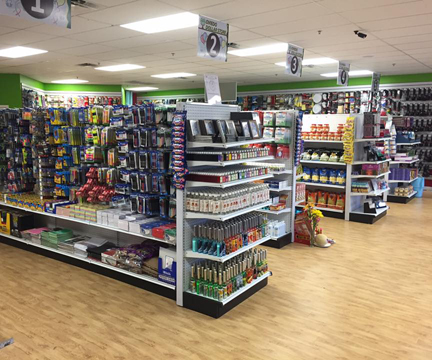 There are really no clear advantages to the franchisee as these so called "dollar store franchise companies" are basically set up companies. They setup stores, provide a list of suppliers and leave their franchisees pretty much on their own. Dollar store franchise companies charge franchise fees and royalties without providing advertising campaigns, name recognition and quality standards like other franchise companies i.e. a Subway, Quiznos, Burger King, etc.
Do you want to open your own Dollar Store at cost?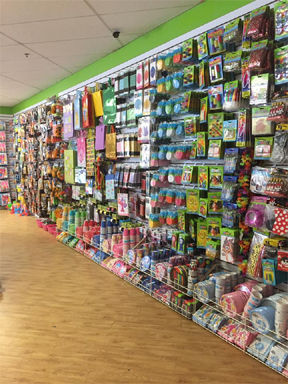 To learn more about the amazing savings these Chinese imports provide, please visit
www.
DollarStoreMerchandise
.com
or call us toll free at
877-549-5210
Another clear overpriced cost is that dollar store franchises have royalties involved that must be paid on sales made by the franchisee. The Royalties (usually range from 4% to 5%) is a big burden and cost to take as dollar store merchandise has very low markups. This can have the effect of lowering the quality of the merchandise in these stores and making them inferior to the non franchised stores (Independents that carry higher quality items). Buckstore, Inc., www.Buckstore.com offers a good solution to the problem as it does not offer franchises and products as well as services are hired independently with No franchise fees or royalties. Their goal is to provide the best options at the lowest prices, and the Store is 100% owned by the "owner" and you can purchase merchandise from anyone you want anytime and name the store any name.
If you are ready to take the next step toward owning your own business, fill out the form below.
A DollarStoreMerchandise consultant will contact you.